Our idea of partners...
Being partners with our customers, our vendors, and our employees is more than just a catchy phrase in our Quality Policy and Mission Statement here at Wacom Quartz... It is how we do business.

Every day, every person, and every interaction, we feel that by doing our best to work in cooperation and mutual continuous improvement with these key groups of people is the only way to survive and become a better company.

By selecting the links to the left, or scrolling down, you can find out more about just how we do this with...
Customers
Every employee of Wacom Quartz realizes that our relationships with customers are key to survival and prosperity in the quartz fabrication industry.

The management team at Wacom Quartz focuses on customer ideas, concerns (and yes sometimes complaints) during weekly scheduling meetings, monthly quality assurance meetings, and a yearly overall system review process.

The President of Wacom Quartz is on a first name basis with each of our partner customers' top management. He or the assigned sales engineer is available 24 hours a day, especially to re-prioritize Wacom assets to deal with a "down" or work stopping situation at one of our customers in need of quartz on a rush basis.
Employees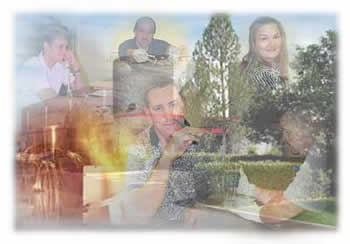 Our employees are the number one asset of Wacom Quartz. Because our management team feels strongly about this, we have partnered with Diversified Human Resources® (DHR) to provide a top notch benefits package for our employees, much of which would typically only be available in much larger organizations including:
Generous pay, vacation and sick time policies
Health, Dental & Vision benefits for employees and dependents
Company sponsored 401k
Profit Sharing Bonus plan
Long and Short term Disability totally company funded
Life and AD&D insurance funded by the company
Supplemental insurance at group rates
DHR training seminars for admin and support functions
Suppliers
Wacom Quartz maintains a list of trusted supplier partners, without whom we would not be able to support our customers today or into the future. We want to use this public forum to thank these vendors for their help and support, and commit to them our continued business and deepest appreciation. Chief among these from the very beginning has been Momentive Performance Materials ® (formerly GE Quartz) our top supplier of raw material rod, tubing and quartz solids.

Other (confidential) key vendors of quartz raw materials are know to us and our trusted customer-partners. We thank these suppliers most of all for their high quality raw materials that help us to out-perform the competition.
"Relatives"
You can find out more information about the corporate structure of Wacom Quartz Corporation, Wacom Corporation, Wacom Engineering and M. Watanabe & Co. Ltd. in the "Company" section of this website.
Of special note is our parntership with our "cousin" companies in Japan; Wacom Manufacturing (formerly Nanwa Quartz and Tomco Manufacturing,) and in Ohio our former owners, Quartz Scientifc Inc. The three of us share an agreement to transfer people, materials and work to one another's locations in the event of natural disaster or other circumstances where one of the plants would be out of operation for an extended period. Also, since our products are similar, we work closely with each other to do "rush" jobs; especially repairs, for each other's customers at the closest location, saving time, expense, and risk of breakage shipping parts across the country or across the Pacific.