History of Wacom Quartz...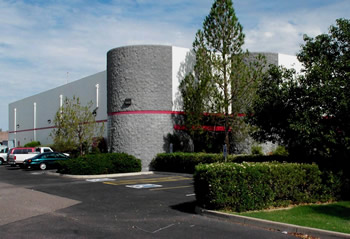 Wacom Quartz Corporation today is a privately owned Arizona corporation that was formed in September 2000. We have come together by combining the best personnel from what were once 5 quartz glass shops in the greater Phoenix area and are backed by a multi-billion dollar Japanese company.
Wacom Quartz is a wholly owned subsidiary of Wacom Corporation in Spring Valley, NY. Wacom Corp. is a materials trading company and also owns our "sister" company, Wacom Engineering Corporation in Santa Clara, CA who's main business is high performance specialty quartz lamps.
Wacom Corp. is in turn a privately owned subsidiary of M. Watanabe Co. Ltd. a worldwide trading, manufacturing and specialty materials company based in Tokyo, Japan who owns or is affiliated with dozens of companies throughout asia and north america.
*Please note that we are in no way associated with the public company "Wacom®" who is best known for manufacturing tablet and pen style computer input devices.*
Our name "WACOM" is actually an acronym for Watanabe Companies. Below are some significant milestones that led us to becoming the world-class quartz fabricators we are today:
1930
Japan
M. Watanabe & Co. first founded by Mr. Masao Watanabe
1963
New York
Wacom Corporation founded in the USA. Also Wacom Corp purchases minority shares in Quartz Scientific Inc. (QSI) of Fairport Harbor, Ohio.
1994
California
Wacom Engineering opened in "silicon valley" selling high performance lamps.
1995
Phoenix
QSI opens a branch office and manufacturing plant in what is today the Wacom Quartz building. In the process taking over the equipment and personnel that previously formed the in-house quartz shop for Motorola

®

Semiconductor's several plants in the area.
2000
Tempe, AZ
A German-owned company closes its quartz fabrication plant in Tempe, putting 30+ talented glassblowers and support staff onto the local job market. QSI is poised to do the same during a semiconductor market downturn at that time. Within one week a new company is formed; Wacom Quartz Corporation, as a subsidiary of QSI, in the same location, with the real estate now owned by Wacom Corp. and new management and many glassblowers from the former Tempe company.
2003
Phoenix
Wacom Corp. sells back all it's stock to QSI in exchange for direct ownership of Wacom Quartz Corporation, giving us the structure we maintain today.